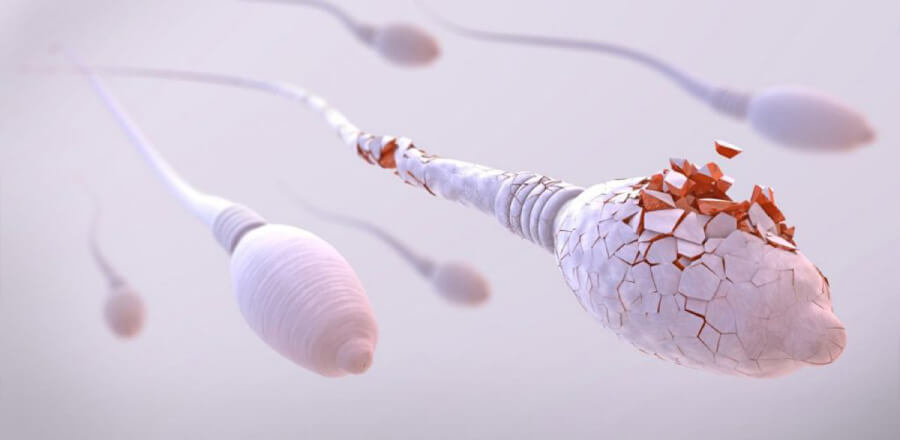 Male infertility
Contrary to popular belief that infertility is a women's condition, it is as common in men. Today we know that female infertility is the cause of difficulty conceiving in about 40% of the cases. In approximately 40% of the cases it may be caused by changes in a man's heath, but for every fifth couple the cause of infertility is a common factor with both the man and the woman having fertility problems. In 10% of the cases the cause cannot be identified. According to experts, about 10% of all married couples in Europe are infertile. Growing share of male factor infertility in marriage is especially noted. According to the latest data, male 'contribution' to infertility in marriage has started to exceed female. Over the last 20 years it went up from 30% to 50% and continues to grow.
Andrology deals with diagnosis and treatment of male infertility.
Andrology (male infertility diagnosis and treatment) areas of interests:
Male fertility (reproductive) function and its changes
Hypogonadism – a clinical syndrome affecting cardiovascular , central nervous, musculoskeletal and reproductive systems due to male sex hormone (testosterone) deficiency.
Male contraception
Erectile dysfunction
Ageing and age-related reproductive system disorders
Male reproductive system disorders, including sexually transmitted diseases (STD)
Additional diagnostic methods for more accurate diagnosis:
Seminogram (clinical semen analysis)
Hormonal testing
Sexually transmitted disease diagnosis
Testing for metabolic disorders
PSA (prostate-specific antigen) test
Ultrasound scans (testicular ultrasound, penile Doppler ultrasound)
Hormonal testing
A blood test is done to determine male sex hormone (testosterone) levels. Additionally, prolactin, follicle-stimulating hormone (FSH), luteinising hormone (LH), sex hormone binding globulin (SHBG), estradiol, inhibitor B (as indicated) can be determined. Considering daily physical fluctuations of testosterone levels, blood for hormonal test should be taken as early as possible, before 9 AM.
Sexually transmitted disease diagnosis
Urethral swab is taken for diagnosis of a sexually transmitted disease. Remember not to go to the toilet at least four hours before the procedure.
Metabolic disorders
Very often after the age of 35, the so-called metabolic syndrome becomes the somatic cause of erectile dysfunction. Moreover, in addition to smoking, high blood pressure and weight gain, fat and carbohydrate metabolism disorders and reduced sensitivity of body cells to testosterone develop. Blood test can identify various metabolic disorders in men suffering from erectile dysfunction. In this event, blood should be taken in fasting state.
PSA test
PSA is a prostate-specific antigen. It is a prostate protein, which is present in the semen and participates in its liquefaction in the vagina after ejaculation, which, in turn, ensures sperm motility. PSA is present in some quantities in the blood serum of men. PSA level is used to determine prostate condition in men after 50 years of age, but in some cases even after 40. PSA is specific for prostate rather than any particular disease. That is why PSA level cannot be defined as normal and should be considered together with a specialist in each individual case.
iVF Riga Andrology and Urology Centre is the only andrology centre in Latvia accredited by the European Academy of Andrology.
The iVF Riga Andrology and Urology Centre specialises in two areas:
general men's health check;
diagnosis and treatment of male infertility.
At iVF Riga Clinic, you can make an appointment with Dr. Ērenpreiss, MD, PhD, an internationally certified andrologist, Academician of the European Academy of Andrology, the Head of the iVF Riga Andrology and Urology Centre.