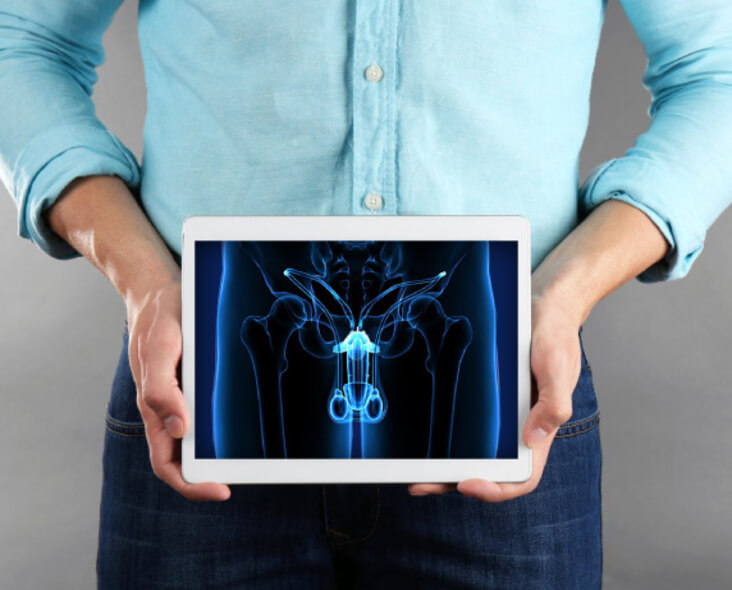 Men should focus on their health to maintain good quality of life as long as possible if they wish to maintain high energy levels and confidence about their health and performance.
iVF Riga Andrology and Urology Centre is the only andrology centre in Latvia accredited by the European Academy of Andrology. Our Andrology and Urology Centre has the necessary knowledge and capacity to solve problems faced by all men:
Sexual and erectile dysfunction
Microelement and vitamin deficiency
Changes in microflora (incl. in the genital tract), compromised immunity that may result in various diseases
Prostate problems
Problematic urination
Infertility and other
We offer the following services to men who wish to have a health check-up:
Complete blood count and sexual hormone indicators
Bacteriological tests of the semen
Doppler ultrasound of penile vessels
Evaluation and diagnostics of incontinence
Testicular ultrasound diagnostics
Transrectal prostate ultrasound examination
General male health check (check-up) programmes
The check-up testing (Urology Check-up Programme and Reproductive Medicine Check-up Programme) is done at our clinic to identify the problem at an early stage or even preclude its occurrence.
CHECK-UP programmes
To check the reproductive function and to prepare a treatment plan, if needed, for restoration of sperm quality, we recommend a complex check-up: the reproductive check-up programme.
To men who would like to have their general health checked, we offer the complex check-up: a urology check-up programme.